The Metro Area's Best Trash Compactor Sales and Installation Company
With over 35 years of experience in compactor sales and installation, Metropolitan Compactor has the industry knowledge and expertise to develop and install a reliable, long-lasting waste disposal solution appropriate for the use and configuration of your mid- to high-level residential building. Whether you're designing a new hotel or apartment complex or need compactor replacement in an existing multilevel residential building, you'll want to hire the experienced, dependable Metropolitan Compactor team trusted by building owners, managers and architects throughout New Jersey and the New York metro area.
Compactor Replacement and Installation by Metropolitan
As a family-owned and operated business, we take pride in our long history of excellence in trash compactor installation. Our highly trained team of compactor technicians will make sure your refuse material handling equipment is installed correctly and is running smoothly and efficiently. And, our job isn't complete until we've trained you in the operation of your new refuse disposal system. When you hire Metropolitan Compactor to install your bag or container compactor, you can be sure your refuse disposal system will be safe, dependable and worry-free.
Bag Compactors
Hydraulically operated horizontal units that extrude refuse into continuous plastic tubing, individual plastic bags or reusable two-cubic-yard containers. Metropolitan Compactor designs and manufactures every Metro-Pak Bag Compactor in the US using the highest-quality materials available.
Metro-Pak MC-4000 Bag Compactor
Designed for buildings with 120 apartments or less
View Specifications
Metro-Pak MC-4500 Bag Compactor
Designed for buildings with more than 120 apartments
View Specifications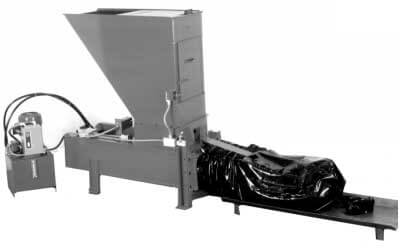 Container Compactors
Hydraulically operated, chute-fed, horizontal units that compact refuse into reusable 2 cubic yard metal containers. These compactor/container systems are typically used where the chute terminates at a Ground Level compactor room where logistics allow easy roll-out of the containers for pickup by a local hauler. Containers are particularly useful for high-volume applications.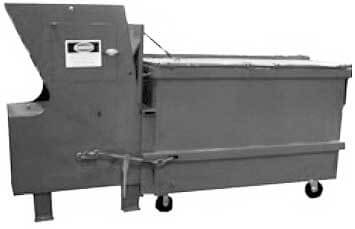 Who Uses Metropolitan's Garbage Compactor Installation Services?
Owners and architects of hotels, apartment buildings, housing complexes and dormitories rely on Metropolitan Contractor to provide expert installation of safe, cost-effective trash compactors for their new buildings. If you are an architect designing a mid- to high-rise residential building, we'll provide you with accurate blueprints and specifications for a waste disposal system that's appropriate for your project. Building owners, property managers and superintendents of existing buildings that need their current compactors replaced can also count on Metropolitan Compactor to successfully install a safe, durable and efficient trash compactor on-site.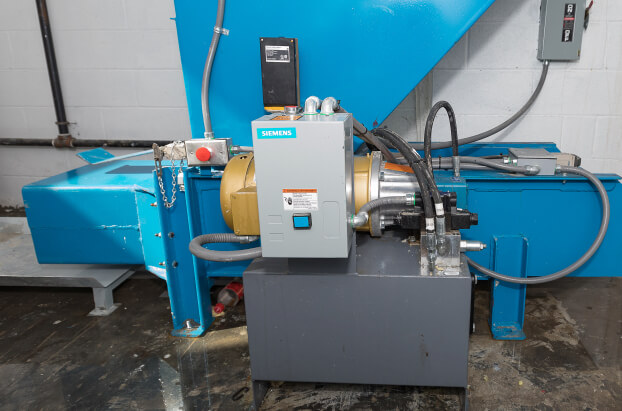 Bag Compactor Installation
Bronx, NY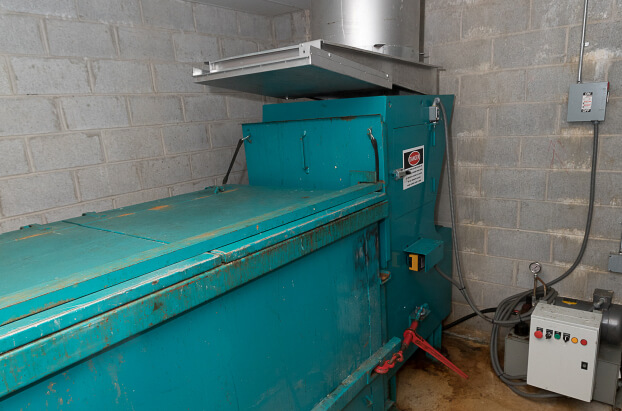 Container Compactor Installation
Jersey City, NJ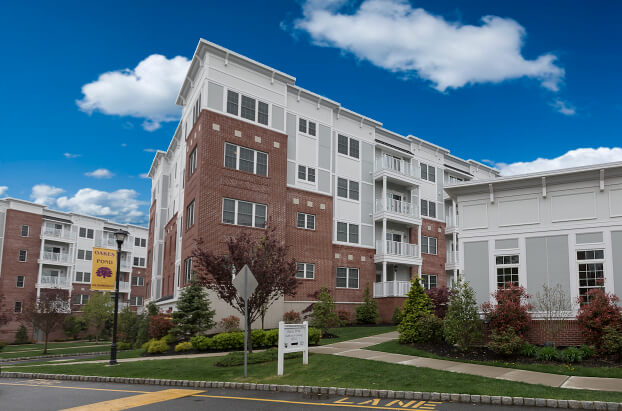 Mid-rise Trash Compactor Installation, Bloomfield, NJ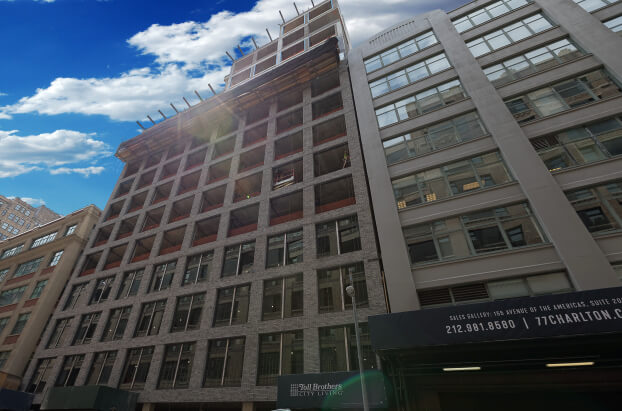 High-rise Trash Compactor Installation, Manhattan, NYC