Get To Know The NJ and NY Area's Best Trash Compactor Repair and Maintenance Service Company
When your garbage disposal system needs waste compactor maintenance or repairs, you're at risk of inconveniencing the residents of your mid- to high-rise building with an interruption in their refuse disposal routine. Slow or ineffective compactor equipment repair can lead to unhappy building residents and unsanitary building conditions. That's why you need a seasoned team of compactor equipment service and repair specialists that have the expertise to quickly diagnose and remedy any issues before they cause a backup in your building's refuse disposal service. Metropolitan Compactor's highly trained team of compactor service and repair technicians are available in the NJ and NY metro area on a daily basis to promptly and efficiently provide you with expert maintenance and compactor repair service. You can depend on the experts at Metropolitan Compactor to repair your garbage compactor and keep it running reliably for years to come.
Reliable Dependability for Compactor Repairs
Mid- to High-rise apartment building, housing complex, hotel and dormitory owners, property managers and superintendents rely on Metropolitan Compactor for fast and reliable commercial compactor repair and service. Our 35+ years of industry experience has given us the know-how to repair or replace compactor parts for any model of bag or container compactor, making us the #1 choice of New Jersey and New York metro area building owners for trash compactor maintenance and repair.
High-quality Compactor Maintenance Service Matters
Our team of expert trash compactor service and repair technicians will promptly repair your waste disposal system before an interruption in service inconveniences the residents of your mid- to high-rise apartment building, hotel or dormitory. We have decades of experience in all areas of trash compactor repair, including replacement of hydraulic, electronic and mechanical compactor parts and correction of structural issues. Our compactor maintenance team has earned its reputation in the New Jersey and NY Metro area for providing fast, prompt and reliable service and repair of all types, sizes and brands of compactors.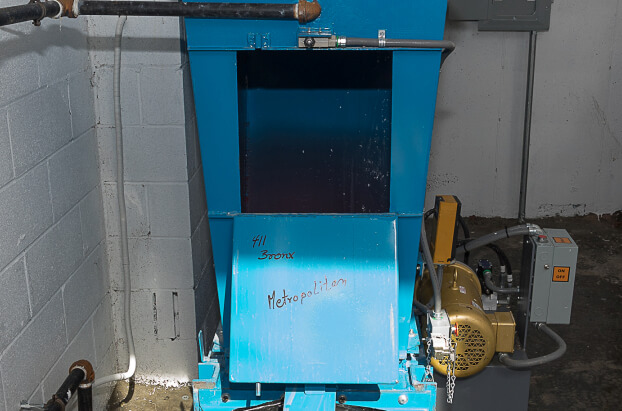 Bag Compactor Maintenance & Repair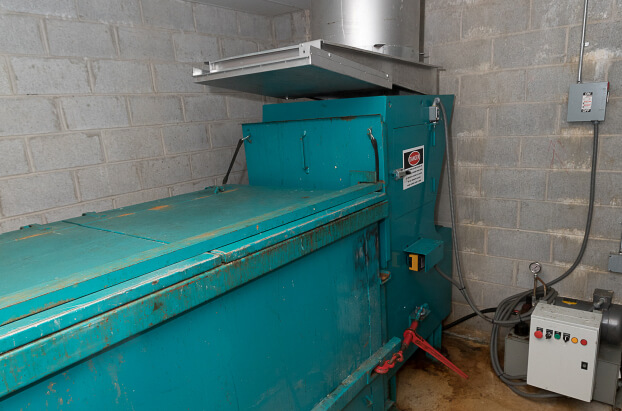 Container Compactor Maintenance & Repair