The Metro Area's #1 Compactor and Chute Installation Company
For over 35 years, Metropolitan Compactor's expertly trained team of service and installation technicians have been designing, installing, servicing and replacing refuse, recycling and linen disposal systems. We complete projects of all sizes, serving building owners, contractors, property managers, maintenance superintendents and residential architects by successfully installing chute and compactor systems for multi-level, multi-unit residential buildings and hotels.
We design, manufacture and install chute and compactor systems for new construction, rehabilitation projects and existing buildings. From new installations to repairs to replacement parts, Metropolitan Compactor is your reliable source for made-to-order, durable, long-lasting refuse collection, compaction and recycling equipment.
Compactors

,

Chutes

and

Services
Compactors

,

Chutes

and

Services
Trash
Compactors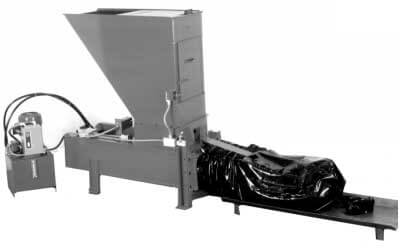 Bag Compactors
Hydraulically operated, chute-fed, horizontal units that extrude refuse into continuous plastic tubing or individual plastic bags. Our bag packers can also be modified for use with reusable two-cubic-yard containers. Each of our Metro-Pak bag compactors is designed by Metropolitan Compactor and manufactured in the USA using the highest-quality materials available.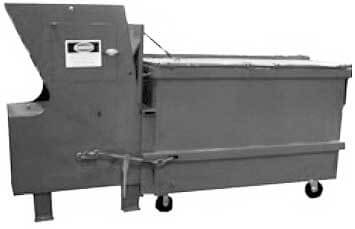 Container Compactors
Hydraulically operated, chute-fed, horizontal units that compact refuse into reusable 2 cu yd metal containers. These compactor/container systems are typically used where the chute terminates at a Ground Level compactor room where logistics allow easy roll-out of the containers for pickup by a local hauler. Containers are particularly useful for high-volume applications.
Chutes
and

Doors

Trash and Recycling Chutes and Doors
We service, repair and install UL-rated chute intake and access doors and discharge doors of all sizes.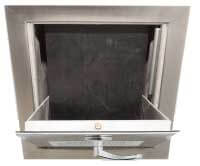 Linen Chutes and Doors
We service, repair and install UL-rated linen chute doors and discharge assemblies of all sizes.
Superior Trash Compactor Systems By Design
Superior Design
Our trash compactor experts use their vast industry knowledge to design, manufacture and install durable refuse, linen or recycling disposal systems appropriate for the size and use of your building. Our chute and compactor solutions are designed to meet NYC, NFPA-82, or other local applicable building codes as required.
Who Counts on Metro?
Apartment building owners, property managers, superintendents and architects in the New York and New Jersey areas depend on Metropolitan Compactor to provide customized recycling and garbage disposal solutions for their new and existing buildings. Hotel owners depend on linen chutes for more efficient collection of linens. If you are an architect designing a mid- to high-rise residential building, housing complex or hotel, our experienced designers will provide you with drawings and specifications of a waste disposal system that is customized for your project. If you are a building owner, manager or superintendent and your current compaction and recycling equipment needs replacement parts, repair or maintenance, our team will get your waste management system up and running and make sure it stays that way. Metropolitan is your one-stop source for expert chute and compactor design, manufacture, service and repair.
Why Is Metropolitan the Preferred Compactor Management Company?
1. Expertise Matters
We've been fulfilling the solid waste management system needs of residential buildings since 1983. Our 35+ years of experience in handling projects of all sizes have provided us with specialized industry knowledge that allows us to design a practical, effective, uncomplicated system appropriate for your building. Our experience enables us to be your comprehensive source for compactor and chute specification, sales, installation, service and repair. Our reliable, long-lasting refuse system solutions provide you with the best value, saving you money by reducing your refuse, recycling and linen handling costs. Metropolitan Compactor is the seasoned expert in custom, made-to-order chute and compactor solutions.
2. Highest-Quality Parts and Systems
Our safe and reliable waste disposal systems and system parts are made to last, so you don't have to worry that the residents or maintenance personnel of your building will experience an interruption in their garbage disposal routine. Our Metro-Pak compactors and chute systems are designed and manufactured in the US, and are the highest-quality systems on the market.
3. Fast, Reliable Service
We maintain a fleet of trucks that are active in the NJ/NY Metropolitan area on a daily basis. If the waste management system in your building isn't working correctly, we will promptly and effectively return the system to service, minimizing any inconvenience.

History of Success in NJ and NY
As the most trusted source in New Jersey and the New York metropolitan area for refuse, recycling and linen collection systems to refuse compaction systems to parts, repair and maintenance, we've earned the trust of hundreds of building owners, property managers, superintendents and architects. We've accumulated over 35 years of experience designing, installing, repairing and servicing thousands of linen, recycling and garbage disposal systems in the metropolitan area, making us the trusted experts in every aspect chute and compactor systems.
Get Started Today
Find out how the expert trash, recycling and linen handling solutions company can help you by calling us at 908-653-0169 today for a free consultation.